Breaking All the Art Rules
When you take an art class with me, prepare to experience something you have never experienced before. My art teachers might have a chuckle if they knew I was teaching art, and without a degree. The bold and brazen rebel is alive and well.
I did not excel in art class in school. It was usually pointed out to me that I was not as good as the person sitting next to me. I let that affect me for a decade or so until everything in my life changed. A boyfriend broke up with me, I started a new job, I was living in a new city, and knew no one. I was bored and desperate to become an artist because surely my old boyfriend might want me back if I was an artist! I figured I needed some paints and supplies to become this mysterious artist person.
I didn't take a class. I made it up as I went. It has worked out pretty well. I sell my work, I have been commissioned to paint a mural in a restaurant, and I hang my work in galleries. My favorite "ta-da" was when the Laguna Beach Gallery California website accepted my work. On a whim, I contacted them with a few JPEGs of my work.
What follows is everything I know about becoming an artist. You do not need to know how to draw or paint to take a course with me. I break all the art rules. My class is fun. I am including this here so that you can try it at home. You don't need an artist's studio— just a floor or a table.
I began my art career in my tiny apartment in 1992. Even if you thought you could never paint, you can. Try something new and creative because, remember, all art increases your intuition, which increases your well-being and ability to be abundant and joyful.
If you already paint, consider a new way of creating your masterpieces. I call it Intuitive Painting, because there is no thinking involved. You do not need to set up a still life or get a particular kind of paint.
Here's how you do it: 
EXERCISE TO PAINT WITH YOUR INTUITION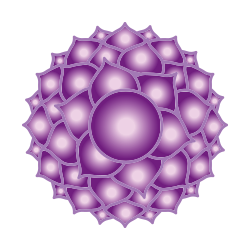 Go to your local crafts store. Grab a cart. Go to the paper section; pick out a pad of watercolor paper. Remember, no rules! I like Strathmore Watercolor cold press 11 x 15- inch size. Choose a very large piece; my art store carries the 22 x 28-inch paper.
Next, find the paints. I paint with acrylic and watercolor paints. I bought those years ago and they work for me. Look at all the colors in both types of paints. Check prices, too; some are more costly than others. With your budget in mind, choose as many colors as you can. I like gold and silver metallic paints, too. It's good to have white. Other than that, I just get the colors I like and that's it. I always get glitter and would highly recommend purchasing some glitter while you're at the craft store.
Now for brushes. Get a variety of sizes, no brand name or anything like that. I choose a big one to cover the big paper. I paint with big, medium, small, and fine-point brushes for detail, and sometimes a fan brush just to play. See how it goes.
When I started painting, I used paper plates to put my paints on and a paper cup to hold the water. Twenty years ago, I wasn't thinking about all those paper products and environmental issues; today, I use a ceramic mug to put water in and a reusable plastic palette.
To protect my rug or table from paint, I get shower curtains from the Dollar Store. You can do whatever feels right. Have a roll of paper towels nearby to use in a technique I will talk about shortly.
Now you need to set up your art space. I wear an old t-shirt and leggings that already have paint on them. I cover my rug. When I lived in an apartment, I used a towel on the floor. Now I have my large shower curtain. If you have bad knees or can't work on the floor, cover a table.
I get out my CDs and choose some ahead of time. I blast music the whole time I am painting. My CD player has to have a replay button because I will get in the zone with a song and will repeat it over and over. Do what feels good to you.
Get your mug of water and your paper, big or small. In my art classes, we use both sizes of paper. Each offers a different experience. Have your brushes near your water and near your paper.
Now for the fun part. Take your tubes of paint and squeeze out the colors one by one, just any way. You can use the palette or the paper, or whatever feels right. Watercolor and acrylic, no rhyme or reason is fine. Have your music playing. Sit down with your paper in front of you and pick up your brush. Dip it in water. Dip it in paint. Now paint! If you chose the big paper, it's good to use the big brush to cover the surface first.
Here's how I paint intuitively. I just pick whatever color I like and apply it, any which way. I just keep choosing paint. I paint over colors. Just paint, rather than trying to create an image. I call this "building up the background." I use lots of water and lots of paint. Sometimes I take a paper towel and smooth out the whole thing, almost erasing everything I've done. I have nothing in mind. I just paint with abandon, surrounded by the loud music I love. I can do this for hours. Then an idea will come to me, a star or flower or anything. I take a smaller finer brush and draw the star with a new color right over my layered background.
I have been known to paint a near-perfect image then "erase" it by dumping water on it and moving my paper towel over it. One of my students gasped when I told her to do this. I just knew she had more in her; what she thought was her painting wasn't. She didn't like the idea, but she took my suggestion, poured water all over the flower she had painted, and started over. I will never forget her finished painting. It was an undersea view of a treasure chest, very mermaid-dolphin-wonderful. She cried tears of joy that I pushed her past her limits. She framed it and people even came to her home, asking to buy it.